CCR Expo & Aesthetics Conference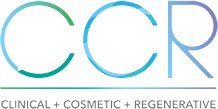 Working in a high risk and highly regulated industry, Ways & Means has supported this show since it was launched by Nineteen events. New owners EasyFairs kept the team onboard after the transition as Ways & Means knowledge of the show was invaluable. These trade exhibitions bring together the surgical and non-surgical communities to raise industry standards, through a scientific conference and exhibition. Working closely with the venue and local authorities, we ensure the specialist licensing requirements for a show with live demonstrations such as injectables, laser treatments and surgical procedures.
Ways & Means manage the audit of 100's of stands ensuring the structures can be built on time and safely. Ways & Means ensure that the standards set out in the industry guidelines, the e-guide, and safety legislation, are adhered to. Ways & Means guide and advise the exhibitors and contractors through this process, whilst working alongside the Operations team for detailed planning of the get in and get out. This is seen through to the careful care and support the team give to the organisers, as the onsite safety managers and live demo stage managers.